Welcome to the "Fanmade Images"-blog!
Here, we feature your fanmade content as we think, that every artist deserves to have their art credited, loved and respected by others, regardless of their skill level!
All credit for the fan art featured here goes to its original creators!
If we missed an entry or if you don't want your fan art to be featured here, please contact Semerone, who maintains this blog for you.
Please remember, that we can not feature content, that violates the wiki rules, so make sure to read them before requesting your content to be featured in this blog.
Gallery
2018
2017
Thomasbradly05's FNaC 3 comic
Miscellaneous artists
2016
2015
Wiki Background Images
2018

(Shadow RAT and Shadow CAT in the Factory by Semerone)
2016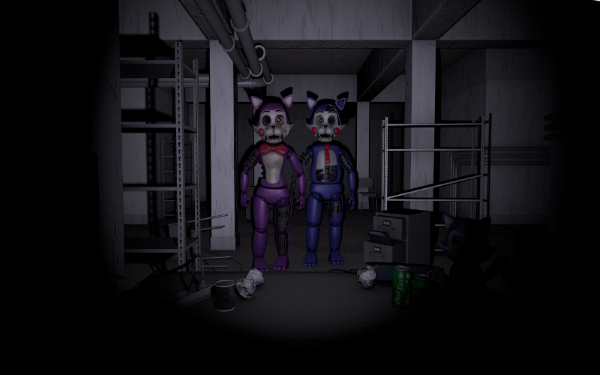 (Cindy and Candy in the Factory by Cindy The Cat)